CD-ROM Director demo showcasing the work of the Web Portal Services group.
Role: design and basic Lingo; programming: Gaston Cangiano
Kaiser Permanente, 2000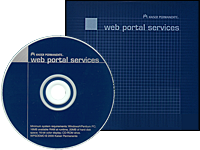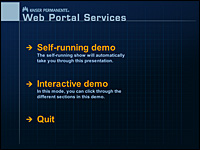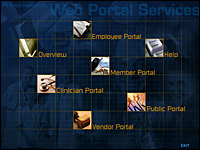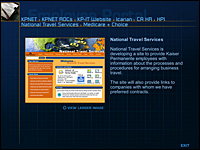 cd-rom
,
kaiser
|
no comments
|
full post
Graduate thesis project, developed with a classmate, Kristine Hwang.
The CD was distributed to schools to teach basic art concepts prior to school trips to the Memorial Art Gallery.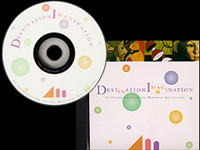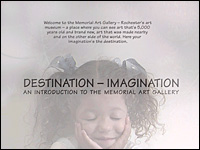 It was also on display in the gallery's Looking Laboratory interactive installation.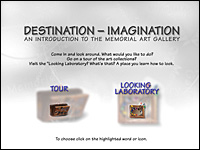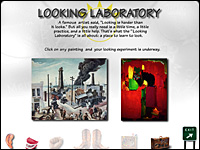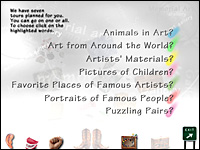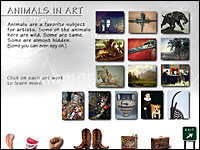 The CD had a tour of some of the work in the gallery and educational pieces based on the work on display at the gallery.
The tour grouped works of art in children-friendly categories such as "Animals in Art" and "Pictures of Children".
Some of the pictures had hidden rollover spots that showed a detail of the painting (i.e. the butterfly in this picture).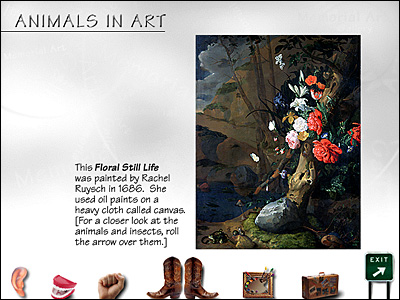 The educational section used "Boomtown" by Thomas Hart Benton and "Ruby Gold" by Hans Hoffman to teach different art concepts.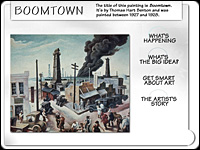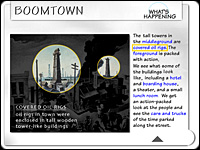 This screen taught children about perspective and how the painting would have looked different based on the painter's location.
I recreated the city in Boomtown using Strata StudioPro and changed the camera angle to render the different perspectives.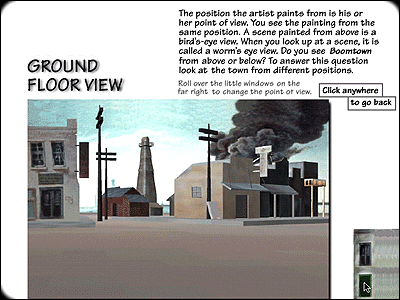 This game allowed the user to create his/her own abstract painting by dragging different shapes from "Ruby Gold" onto a new canvas.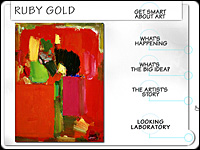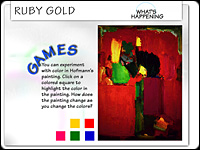 The Artist's Story had a short biography of the painter. This portrait of Hans Hoffman by Arnold Newman was on loan to the gallery at the time and I had a chance to scan the original photograph.
Role: design and programming in conjunction with Kristine Hwang.
RIT / Memorial Art Gallery of the University of Rochester, 1997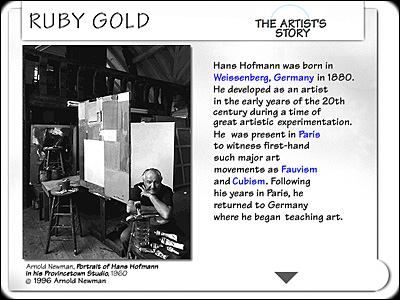 An interactive portfolio, created in Macromedia Director.
RIT, 1995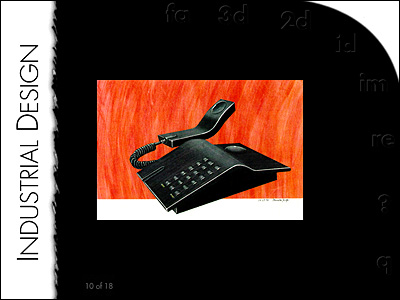 School project created in Macromedia Director to showcase a model's book.
RIT, 1994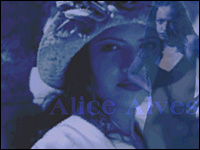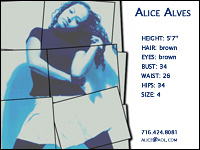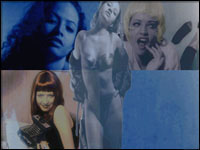 My first Director movie showcased six different chairs designed between 1917 and 1994.
RIT, 1994